From installation to connection – we take care of everything
When switching to solar, we understand that you are looking for minimal disruption to your day-to-day life. You need no-hassle solution – so we take care of everything from installation to connection to the grid. Installation of panels is quick, and your power is only off for a very short period.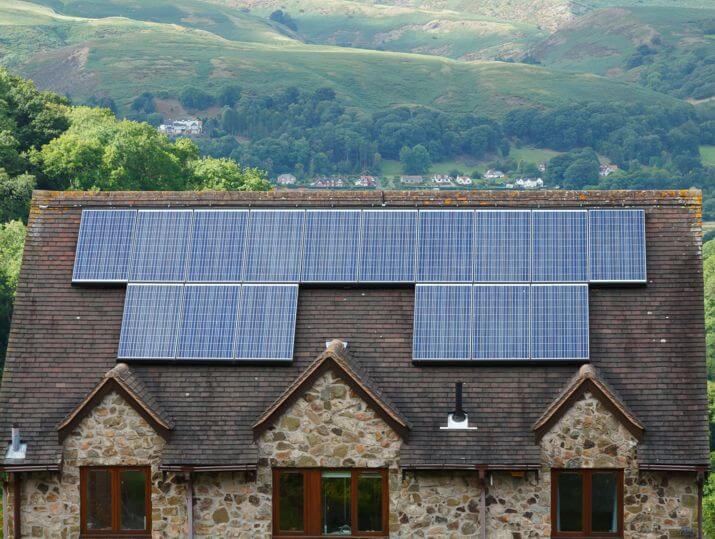 Why Solar PV
Installing Solar PV future-proofs you against on-going increases to energy costs and reduces your reliance on fossil fuels. On average, you can save up to 80% on your electricity bill. Solar is good for the planet, and your pocket.
Change your energy and save today
There are many reasons to go green, and there has never been a better time to switch. Some benefits to installing Solar PV in your home are:
• Save up to 80% on your annual energy bill
• Future-proof against ongoing increases in energy costs
• Reduce your carbon footprint
• Improve your EPC rating and add value to your home
• Provide back-up power to your home by including optional battery storage
• Sell surplus energy back to the grid for passive income

Save up to 80% on your electricity bill

If the average house was spending £1500 on electricity annually, Solar PV could reduce that spend by up to 80%. This would result in a massive saving of £1200.

A lifetime guarantee, for your peace of mind

When you invest in solar, you want something that lasts. That is why our solar panels come with a 25 year performance guarantee, and a 5 year insurance-backed guarantee.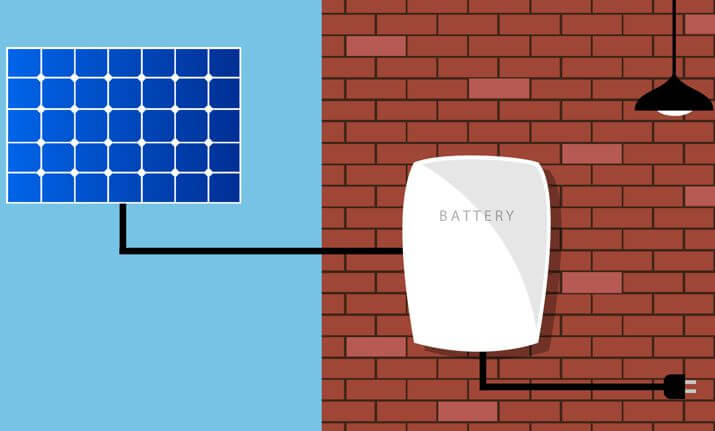 Provide your own back-up power
Independency from the grid gives you have more control than ever over the power to your house. Installing a battery along with your solar panels ensures that your power supply is not interrupted, even in times of emergency.
How much roof space do I require?

For a Solar PV system to be viable we recommend you require at least 10 panels. For this, you require a roof space of 20m²
How much can I expect to save on my electricity bills?

This depends on a lot of factors such as usage, Electric tariff rate and solar system yield. But as a guide, a 4kw system with a battery will save an average house holder £1000 per year.
Can I charge my electric car from my solar system?

If your electric car is plugged in when the solar is generating, you can offset a lot of mains electricity by doing this. Hybrid cars with smaller batteries and lower charge currents can be easily charged by 100% solar on a reasonably sunny day.
What is the maintenance for Solar PV systems?

As long as solar panels are installed on an inclination of at least 10 degrees, the panels are self cleaning so require virtually no maintenance. The Inverter (brain of the system) has a lifetime of approx. 10-15 years so this will require replacing at some stage. If the inverter is in a dusty location the grills/fans may need cleaning. We recommend periodic maintenance inspection every 3 years.
How much can I expect to benefit from solar panel subsidies?

The main benefit of installing solar panels is so you can save money on your bills. However, if you have a smart meter most energy companies will pay you an export rate for any electricity sold to the grid. This is typically 3-6p/kwh.
"Recently installed solar panels and an air source heating system for us, and throughout the whole process they were informative, reliable, competent and competitively-priced."

"If you want solar panels I would urge you to call these guys up. Thanks Hafod you were great!"

"Roger from hafod came out to do the survey, no pressure and very knowledgeable. Solar panels fitted 3 weeks later over 2 days and very pleased with the whole process from start to finish."

"I am delighted with the way in which my order for solar panels was dealt with and for all the patience and assistance I received."