Save money using the space you already have
Refrigeration warehouses, grain stores, dairy units and chicken housing all require a great deal of energy to operate. Solar panels are being used more and more in agriculture to help to reduce electricity costs. Solar panels are also considered plant and machinery, meaning they are eligible for capital allowances. So, the capital cost can be written off against profits in the first year.
Visit our sister site http://agri-solar.co.uk/ for more information about how we serve our agricultural customers.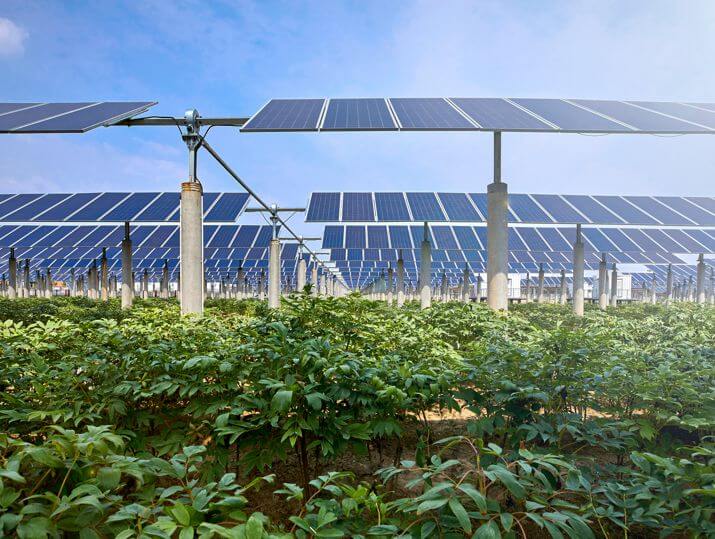 Meeting requirements of supply chain
Supermarkets and retailers are continually trying to prove their green credentials. More and more, they are putting pressure on their suppliers to help them show how they are helping to reduce their carbon footprint. By taking proactive steps to install solar panels and storage batteries, many farms are putting themselves ahead of the competition.
Delivering real benefits and savings
• Reduced energy costs
• Futureproof, sustainable energy source
• Protect against escalating overheads
• Adding value to your business/farm
• Reduce your carbon footprint
"We've more than halved our monthly energy bills, and we get money back from the Feed-In Tariff – over £5000 a year. Plus, we have a reliable source of renewable energy."

"When the hens are a toasty 18°C, they're happy. And happy hens produce more eggs that make us all happy. It made financial and common sense to use our land to heat the henhouses for free!"

"We're a big user of electricity with a £20,000 annual bill so anything we can do to save on that bill is welcome. Renewables are the way forward for farms, especially solar panels because we've got so many roofs."

"We are investing money in renewables because we are expanding the business and the energy bills are going up and up. It makes good business sense."