Store energy for use when you need it
Batteries are now seen as an essential part of any solar system. They can also be used to store energy during the night on low tariff, for use during the day.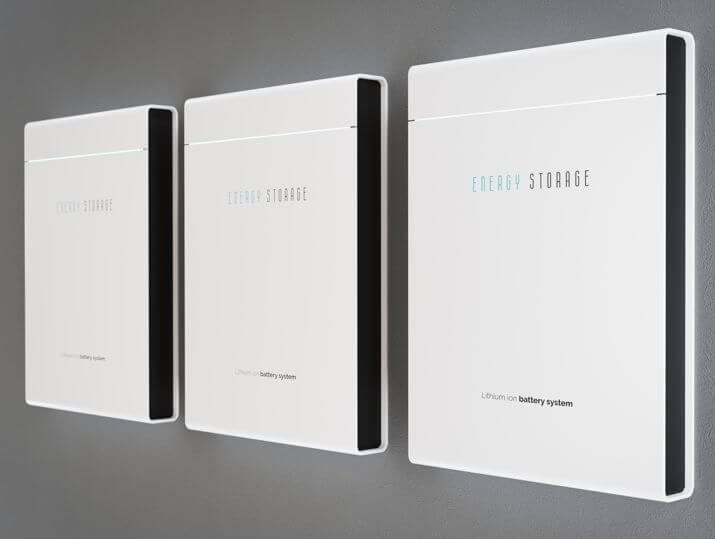 Getting the right battery for your energy needs
When it comes to your energy you want something reliable, so the two brands of batteries that we install are Tesla and GivEnergy. From discussing your energy usage and the system you are installing, we will recommend the right battery for your needs.
The advantages of having a storage battery
There are many advantages to using a battery to store energy:
• Store energy for when the sun's not shining
• Charge it up at night if you have low tariff
• It will kick in if the National Grid goes down
• Automatically switches when required

Having a battery will help you reduce your fuel bills.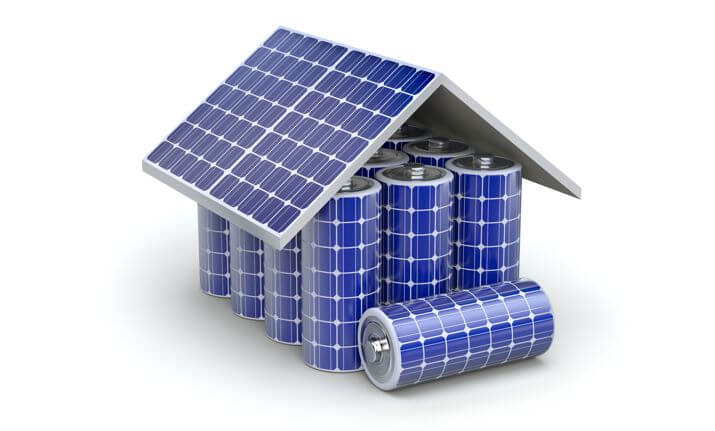 Reduce your reliance on the grid
Having a battery with your solar system reduces your reliance on the national grid, by storing excess solar energy for use when the sun isn't shining. You also have the option to sell any excess that you don't use back to the grid
What is battery storage?

Battery storage systems store the solar electricity generated in the day and this can be used in evenings and overnight to further reduce your reliance on the grid and save you more money. Typically, a householder without a battery uses 25-30% of generated electricity, with the rest going to the national grid. With a battery storage system you could turn this around and use 75% of solar electricity generated with the smaller 25% then only going to the grid.
Is battery storage worth it for me?

This depends on home usage. For instance if the home is unoccupied 9-5 as you are in work, battery storage is a good solution and can save you a lot in the long run.
On the other hand, if the home is occupied in the day, and there is a constant use in the house, battery storage may not be worth it.
Homeowners with high electrical loads such as electric vehicles , electric AGAs, hot tubs, air/ground source heat pumps will tend to use a higher proportion of solar electricity generated and therefore will not benefit as much from battery storage.
Do I need a smart meter for batteries to work?

No, batteries can store excess solar power for use when needed in the home. A smart meter gives properties access to smart tariffs such as Octopus GO, these tariffs have a cheaper rate over night - typically 20% of the cost of the normal rate. Batteries can be programmed to take advantage of this by charging at the cheaper rate and providing you with cheap power in the day.
What is the lifetime of battery storage systems?

Battery storage systems are generally guaranteed for 10 years, however they will last up to 20 years and beyond. Batteries do degrade over time approximately 2-3% per year.
Is there VAT on battery storage systems?

VAT has been reduced to 0% for solar panel systems however standalone battery storage systems remain at 20% VAT. If you install solar panels and battery storage systems together the whole project is zero rated VAT.
Will my battery work off grid?

Apart from the Tesla Powerwall system most batteries are not designed for whole house back up. However, there are options you can add to the GivEnergy system to ensure you have some back up power in the event of a powercut.
"Things went smoothly in terms of arranging an engineer visit to decide on panel placement (we've an odd shaped roof) and where the battery and inverter would be located."

"We received good advice at the initial consultation and survey stages on how many panels we needed and the potential outputs, plus which battery."

"The intial process of designing and quoting for a solarPV-battery system brought much more knoweldge of technology and market factors than we experienced with other potential suppliers."

"In 5 days I had a full Solar/Electric system set up with an Air Source Heat Pump as well, with new radiators, solar panels, battery back up, etc. The crew did a bang-up job."